Sorry, we are not accepting applications for the 2021-2022 academic year.
Fellowship Experience
The Global Emergency Medicine Fellowship is a two-year fellowship located at Los Angeles County + USC Medical Center. Our fellowship offers a wide range of clinical and field experiences designed to help fellows become experts in their chosen area of interest, while also continuing to develop as emergency medicine physicians. Fellows will practice clinically at LA County Hospital, one of the largest and busiest emergency departments in the country. As the safety net hospital for Los Angeles County, our emergency department is vital to caring for the vulnerable populations of the city which suffer from problems related to poor health maintenance and difficult access to health care. 

This is superimposed onto high levels of gang and drug related violence, as well as high levels of vehicular injury, making our emergency department one of the busiest trauma centers in Los Angeles. LA County is also home to one of the largest emergency medicine residency programs in the country, offering the opportunity to teach and supervise medical students and residents. Fellows will also practice at one of our community sites, allowing them to further develop their clinical skills in a more independent environment. 

The faculty of the Global Emergency Medicine Division have extensive expertise in many areas of global health including humanitarian response/complex humanitarian emergencies, emergency care systems development, health and human rights, public health research, and refugee/migrant health. 

Our faculty are active in regions across the globe and have worked with organizations such as Doctors without Borders, the International Rescue Committee, International Medical Corps, Physicians for Human Rights, and the World Health Organization, to name a few. Please visit our website for more details.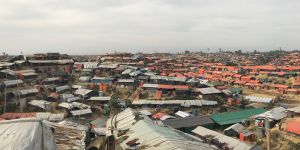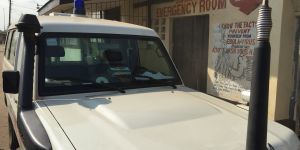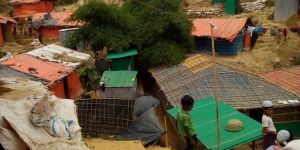 Fellowship Curriculum
The two-year Global Emergency Medicine Fellowship at Los Angeles County + USC Medical Center is a unique fellowship that focuses on equipping emergency medicine physicians to become experts in their chosen area of interest. In addition to continuing to develop their clinical skills in the emergency department, fellows will have the opportunity to complete a Masters in Public Health from USC in a specialty of their choice, such as Global Health, Biostatistics and Epidemiology, etc. 

Additional coursework will be funded based on the fellow's individualized mentorship plan. Possible courses include the Health Emergencies in Large Populations (HELP) course, the Harvard Humanitarian Intensive Response Course, and others. Prior to beginning, fellows will pick from one of three areas of focus: humanitarian practice, emergency care systems development, or public health research. Fellows will then be paired with a faculty mentor with expertise in their area, as well as a relevant partner agency, such as Doctors without Borders or Partners in Health. 

During their first year, fellows with spend 6 months abroad in the field with this partner agency, followed with a second extended field deployment in their second year. This early and focused field experience ensures fellows with gain deep expertise and make meaningful connections within your chosen area of concentration. The goal is to ensure that graduating fellows have all the skills, knowledge, and connections to become successful junior faculty at their future institutions.
Application
Application Criteria
Fellowships candidates must be ABEM board eligible.
Application Process
All applications will be accepted via the International Emergency Medicine Fellowship Consortium website: http://www.iemfellowships.com
Application Conditions
Fellowships candidates must be ABEM board eligible.
Contacts
Program Director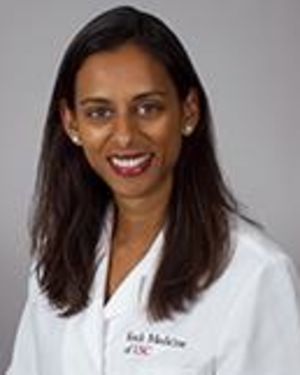 Parveen Parmar
Program Director, Department of Emergency Medicine
Dr. Parmar's research has focused on the study of health and human rights violations in refugees and internally displaced populations. Dr. Parmar h...
Email this Contact
Important Dates
Application Deadline | 2020-09-25
Application are due on September 25th, 2020 by 5 pm EST
Interview Date | 2020-10-11
Eligible applicants will be contacted by the fellowship director for an interview in the Fall of 2020.
Offer Date | 2020-11-04
An offer will be announced on November 11th, 2020
Projects
| Project Name & Description | Details | |
| --- | --- | --- |