Brown University Global Emergency Medicine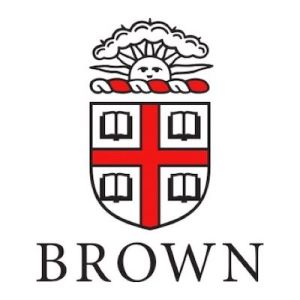 Welcome to Global Emergency Medicine Fellowship at Brown! Sponsored by Brown Emergency Medicine and affiliated with the Brown University Alpert Medical School as well as Brown School of Public Health. The two-year academic fellowship boasts a wealth of research mentoring opportunities, robust interdepartmental collaboration, and a rich clinical and teaching experience, both domestically and abroad.
We are now accepting applications for the 2020-2021 academic year.
Global Experience
The 2 year fellowship offers 3 months per year of protected travel and research time.
Easy scheduling allows for fellows to attend international conferences for presentations. 
Established international experiences available to our fellows include projects in Rwanda, Nicaragua, Kenya, Haiti, Bangladesh, and American Samoa in areas such as post-conflict development, EM curricula design and training, acute humanitarian and disaster response, and global EM research. 



Our Global Sites

Rwanda
In partnership with Rwandan Ministry of Health and a consortium of US academic medical centers, the Division of Global Emergency Medicine at Brown University has developed the first sustainable graduate medical education programs in Internal Medicine, Family Medicine, Pediatrics and Emergency Medicine in the country of Rwanda. Brown University is the lead US institution for establishing the emergency medicine component of the program and sponsors full-time emergency physicians in Kigali, Rwanda.  In addition to supporting the training of Rwandan emergency medicine residents through EM education and curriculum development, the division also collaborates with the prehospital care system known as SAMU as well as the Accident and Emergency Department in Rwanda in conducting ongoing data collection focused on improving prehospital and emergency care.


American Samoa
Medical students, physician assistants, residents and fellows are offered the opportunity to understand the unique management of emergent conditions on an island.  The LBJ Tropical Medical Center in Pago Pago is the single health care authority for the population of 75,000 territory inhabitants. Participants can take part in understanding EMS care, flight transportation, and emergency preparedness in a developing nation.  The elective focuses on emotional and cultural intelligence, traditional healing intersecting with Western Medicine, obesity among Samoans, and tropical diseases such as Hansen's disease, filariasis, elephantiasis, leptospirosis, dengue fever, Zika, Chikungunya, and TB/HIV. Participants can also take part in developing medical education for emergency physicians, nurses and technicians. Past experiences have included the development of CME programs, quality improvement projects, emergency preparedness, palliative care as well as morbidity and mortality programs. They also have the opportunity to utilize the EMR system for efficient data mining during research projects.


Nicaragua
The division partners with the Universidad Nacional Automa de Nicaragua (UNAN) School of Medicine and emergency medicine training programs at Hospital Lenin Fonseca and Hospital Roberto Calderon in Managua, Nicaragua to help improve health care capacity by providing education to emergency medicine health care providers. We continue to deliver trauma training programs for emergency medicine residents and physicians at these hospitals.  Educational opportunities focus on Spanish language immersion, EM development, education, regional tropical disease, ultrasound, and emergency preparedness.


Bangladesh
The International Center for Diarrheal Disease Research, Bangladesh (icddr,b) is the premier research center for cholera and other diarrheal diseases in the developing world. In existence since 1960, icddr,b treats over 150,000 patients each year with diarrheal disease, including significant numbers of children and adults with severe dehydration from cholera. From the perspective of global emergency medicine, icddr,b offers a unique opportunity to study better methods for assessing dehydration and resuscitating children and adults with severe dehydration in a resource-limited setting. In addition, icddr,b offers the opportunity to work with talented researchers from around the world with significant clinical and laboratory research experience, as well as attend seminars on the scientific and ethical conduct of research in the developing world.


Kenya
In collaboration with Aga Khan University in Nairobi, the Department of Global Emergency Medicine at Brown University will assist with the development of the emergency medicine residency program in Kenya.  This will include support in program development, resident training, clinical care and research The division will also provide trauma training courses in Eldoret, Kenya.

Colombia
In partnership with Pontificia Universidad Javeriana and the Ministry of Health, the Division of Global Emergency Medicine at Brown University is working collaboratively to complete a baseline assessment and pilot the WHO Basic Emergency Care course to medical students and other frontline providers who work with vulnerable populations across the country.  In addition, the Division of Global Emergency Medicine coordinates with San Ignacio Hospital, one of the busiest in the country, to facilitate training experiences for visiting residents and fellows, while also brining Colombian trainees to the US for educational exchange.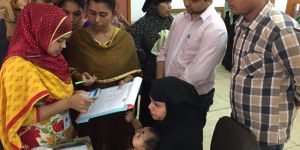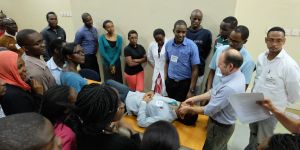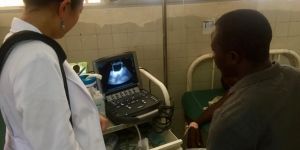 Training & Mentoring
The Department of
Emergency Medicine at Brown University
has one of the few formal academic Divisions of Global Emergency Medicine anywhere in the country allowing us to offer our Global Emergency Medicine fellows a wide range of training and mentoring resources. Our Division of Global Emergency Medicine includes faculty and fellows actively engaged in international emergency medicine development, training, research and humanitarian relief. Over two years fellows will acquire and apply skills in epidemiology, research methodology, and program planning through a longitudinal academic project. 
As part of our Global Emergency Medicine fellowship, fellows can choose to earn an advanced degree in the following: Masters of Public Health (MPH) Masters of Science in Clinical and Translational Research (MSc) Masters of Global Public Health (MSc) Diploma in Tropical Medicine and Hygiene (DTMH): Latin America or East Africa Fellows who already possess one or more of these degrees may opt out of the degree requirement at the discretion of the fellowship director. Other educational opportunities such as the certificate in clinical and translational research as well as structured courses are offered through the School of Public Health for those applicants with advanced degrees. 
In addition to the advanced degree program, fellows will participate in a dedicated Humanitarian Emergency / Disaster Certification course, such as the Health Emergencies in Large Populations (HELP) course through the International Committee of the Red Cross and World Health Organization and/or the Harvard Humanitarian Response Intensive Course (HRIC). Fellows will have the opportunity to work with the Center for Human Rights and Humanitarian Studies. We are pleased to announce a new online tool to support global emergency medicine fellowship instructional needs via a portal called Canvas.
Full tuition related to a formal degree program as well as costs related to travel during the fellowship will be covered.  Cost related to the Humanitarian Response Intensive Course and HELP course are also fully paid. An Additional $3,000 will be provided as a professional allowance. 
Fellows will receive a Brown University Appointment
All fellows hold an appointment at the Center for Human Rights and Humanitarian Studies (hyperlink that text to this website:
https://watson.brown.edu/chrhs/
) within the Watson Institute for International and Public Affairs at Brown University where they have the opportunity to work with interdisciplinary partners to conduct and research and education on pressing global human rights and humanitarian challenges. 
Fellows may also work closely with a faculty mentor within the Division of Global Emergency Medicine or outside faculty to establish their own international program or research project. Apart from HRIC, HELP, and other beneficial resources include the Brown University's
Global Health Initiative
, a unique forum for faculty and fellow collaboration that fosters cross-departmental mentoring relationships. Fellows will have the opportunity to work with the Center for Human Rights and Humanitarian Studies 
The division also offers fellows the choice to complete focused training in sub-specialties within Global Emergency Medicine by leveraging the large dedicated division faculty and resources across the Brown University system. 
Training Tracks Offered in Global Emergency Medicine:


•             Education and Digital Health Innovation
•             Humanitarian Studies
•             Point-of-care Ultrasound
Contact Us:
Director Global Emergency Medicine Fellowship Program: Naz Karim, MD
Naz_Karim@brown.edu
GEM Associate Fellowship Program Director: Adam Aluisio, MD
Adam_Aluisio@brown.edu
Alumni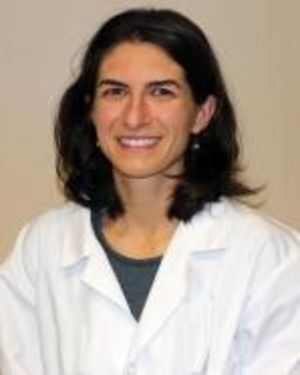 Katelyn Moretti
2020 Alumni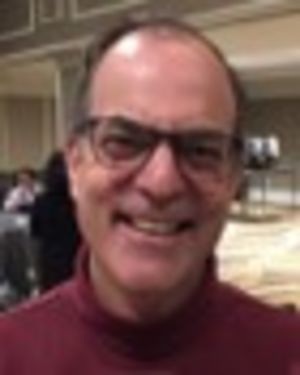 George Skarbek-Borowoski
2005 Fellow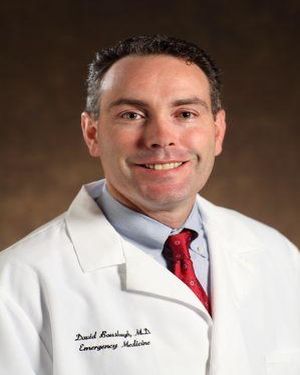 David Bouslough
2006 Fellow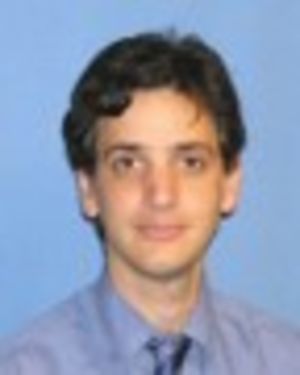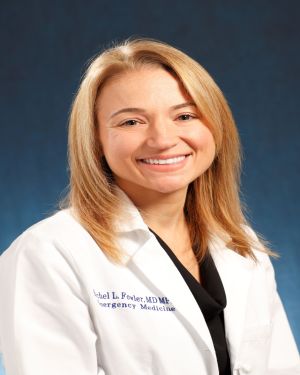 Rachel Fowler
2010 Fellow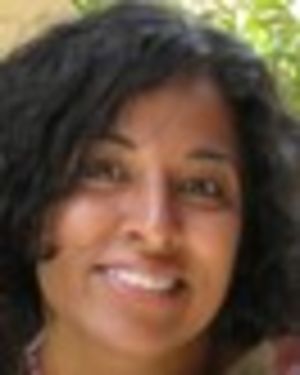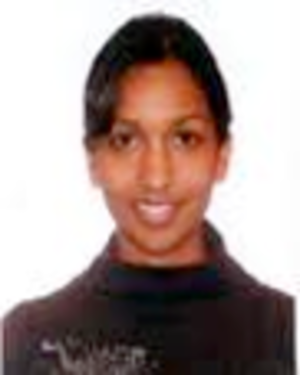 Meera Muruganandan
2012 Fellow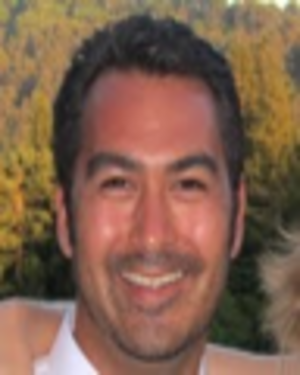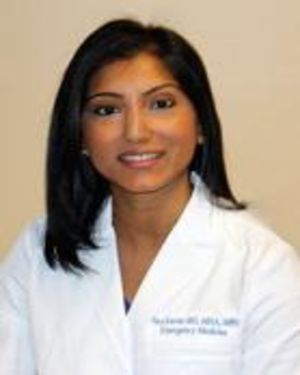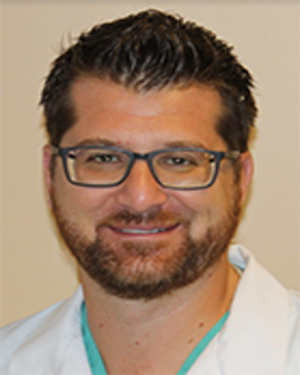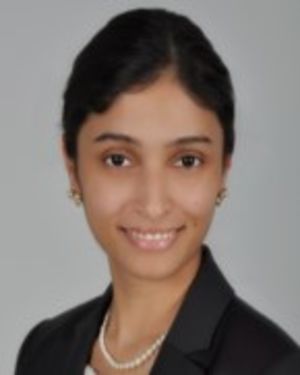 Saadiyah Bilal
2018 Fellow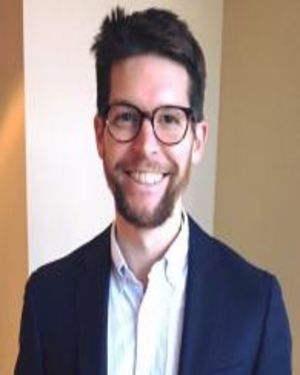 Kyle Denison Martin
2019 Fellow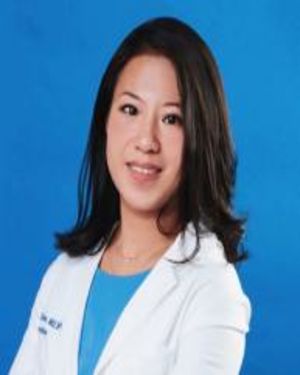 Stephanie Chow Garbern
2019 Fellow
Application
Applicants must be board eligible graduates from an ACGME accredited emergency medicine residency. To submit your application, include a letter of intent, personal statement, CV, and three letters of recommendation via email to naz_karim@brown.edu and adam_aluisio@brown.edu. In your letter of intent, please describe what makes you interested in our program in particular. At least one of your three letters of recommendation should speak directly to your emergency medicine clinical skills, while the other two letters should speak to your research, teaching, and/or service experience.
Contacts
Faculty / Admin
Adam Aluisio
Associate Program Director
Email this Contact
Program Director
Naz Karim
Global Emergency Medicine Fellowship Director
Email this Contact
Faculty / Admin
Melissa Brown
Global Emergency Medicine Coordinator
Email this Contact
Important Dates
| 2020-09-30
The application deadline is September 30 of every year.
| 2020-10-24
Our fellowship interview dates are held in the 3rd week of October.
Projects
| Project Name & Description | Details | |
| --- | --- | --- |