Mount Sinai Global Health Fellowship in Emergency Medicine

Our Global Health Fellowship at Mount Sinai Morningside and Mount Sinai West is a unique two-year fellowship that produces leaders in academic emergency medicine with the skills and tools to foster a career dedicated to the reduction of health disparities through improving the delivery of emergency care in global, domestic, and local communities.
Fellows benefit from the work of faculty within the Global Health Division across a number of areas:
·      Development of emergency medicine in global settings
·      Travel, tropical and infectious disease medicine
·      Care of asylum seekers and torture survivors
·      Improvement of emergency medicine delivery to Native American communities
Since its inception in 2007, our Global Health Fellowship has trained 16 fellows, combining a Master's of Public Health degree, online and live modules, clinical rotations, certificate courses, and field rotations with partner NGOs/hospitals/medical schools throughout Africa, the Caribbean, Central and South America, and South East Asia. Past fellows have gone on to work in diverse contexts with a broad array of agencies including the U.S. Centers for Disease Control and Prevention, the World Health Organization, Medecins sans Frontieres, S.O.S., as well as in academic schools of medicine and public health.    
We are currently accepting fellows to start July 1, 2023
During the fellowship, fellows will:
Develop a strong foundational knowledge base in public health:  fellows may apply for a Master in Public Health or Master of Science at the CUNY Graduate School of Public Health and Health Policy (https://sph.cuny.edu/). In addition, past fellows have chosen to earn various certificates during their fellowship including the UNICEF Nutrition Certificate, the International Society of Tropical Medicine Certificate of Knowledge, and the American Society of Tropical Medicine and Hygiene Certificate of Knowledge in Clinical Tropical Medicine and Travelers' Health. 


Actively participate in field work: current projects and those under development include the development of a nursing cohort in Mwanza, Tanzania trained in WHO's Basic Emergency Care (BEC) principles; building capacity in trauma care at Hospital Dr. Antonio Musa in the Dominican Republic; development of Emergency Medicine at Dhulikhel Hospital in Nepal in partnership with Katmandu University; and improvement of Emergency Medicine capacity within Indian Health Services in the Southwest and Great Plains regions.


Conduct research: fellows will participate in the Mount Sinai Health System (MSHS) Emergency Medicine Fellows Research Methodology Lecture Series. Fellows are encouraged to and may join ongoing faculty research and may, in appropriate cases, access the resources of the system to initiate their own projects. Recent and ongoing studies have included serum markers of severity in COVID, COVID in returning travelers, and impact of WHO BEC training of nurses in Tanzania.


Gain an understanding of the experiences of asylum seekers who are survivors of human rights abuses: the Mount Sinai Human Rights Program and the Libertas Center for Human Rights are two programs within or affiliated with Mount Sinai that provide a holistic approach, incorporating innovative training, clinical care, and research, to positively impact the lives of survivors of persecution. This work is conducted in New York City, throughout resource-poor geographies of the U.S., and at the U.S.-Mexican border. Fellows will have the opportunity to learn about the process from faculty within the programs.


Develop grant writing: fellows will work with fellowship and division leadership, as well as broader research faculty at Mount Sinai, to strengthen skills in grant writing.


Maintain clinical and academic strength: fellows will work clinically in the emergency departments at Mount Sinai Morningside-West. These institutions care for approximately 160,000 patients a year and serve diverse neighborhoods within the west side of Manhattan. They are the base for a PGY 1-3 EM residency with 60 residents and multiple associated fellowships. They will have the opportunity to attend and teach at academic conferences both at the West and Morningside Hospitals as well as take advantage of the vast offering of the Mount Sinai System, including those at Mount Sinai Hospital. If interested, a portion of required clinical work can take place at the Cheyenne River Health Center on the Eagle Butte Indian Reservation in South Dakota (as available), and fellows can choose to rotate through the Mount Sinai Infectious Diseases/Travel Medicine Clinic. Fellows will supervise residents and medical students in the ED.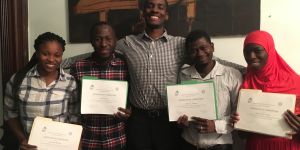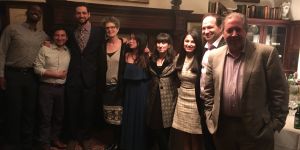 Mandatory academic requirements for fellows will include:
Participation in the development of an ongoing divisional project, or with approval one that the fellow has developed independently
Development of a publication-quality manuscript, participating in all existing steps including proposal writing and submission to the IRB, implementation of the study, and drafting of a manuscript
Contributing to the mentorship team for medical students and residents
Participating in the Mount Sinai Core EM Fellow Curriculum. Fellows in all EM fellowships take an active part in the curriculum by being both learners and educators in collaboration with faculty mentors
Giving lectures and participating in journal clubs with residents in the Global Health Resident Track
Participating in regular section meetings
900 hours of clinical work in our Emergency Departments 
Projects
| Project Name & Description | Details | |
| --- | --- | --- |
Alumni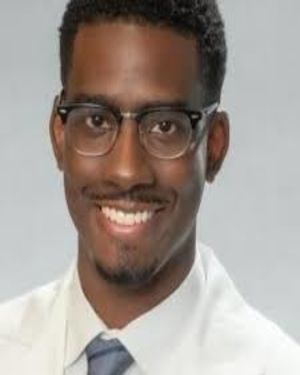 Ochsner Health System, Director of International EM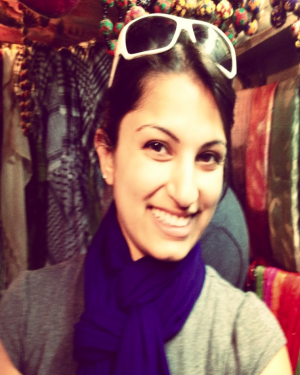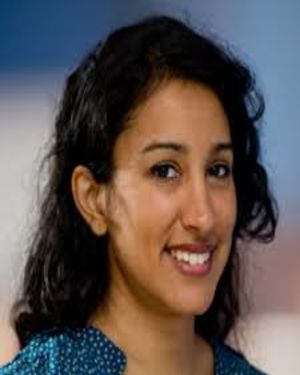 Seattle Children's Health, Kenya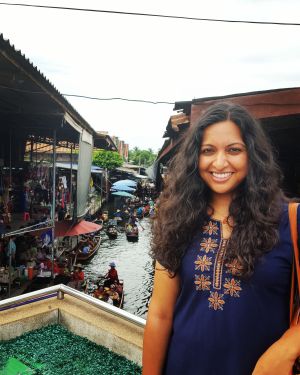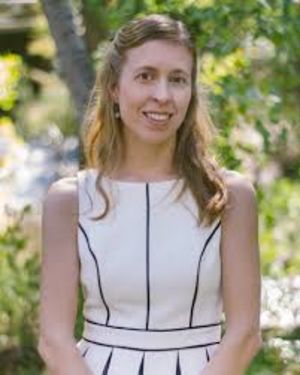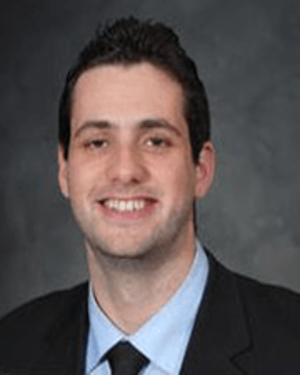 Associate Program Director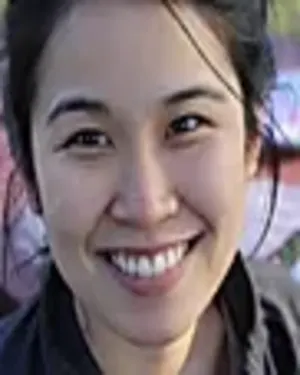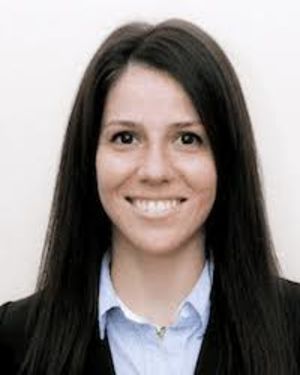 Mount Sinai, Assist Fellowship Director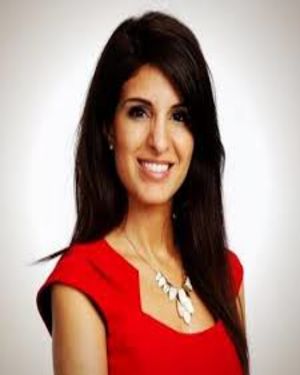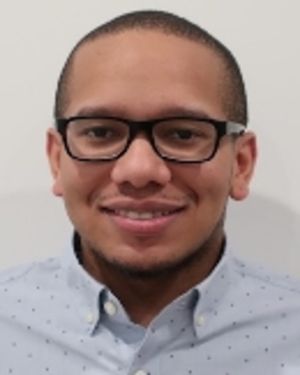 Assistant Professor Emergency Medicine MSMW
Contacts
Program Director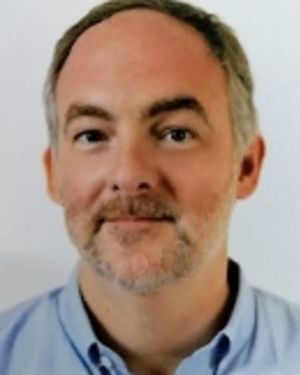 Melto James Eliades
Global Health Fellowship Director
Dr. Jamie Eliades is an Emergency Medicine physician and Co-Director of the Global Health Division as well as Assistant Clinical Professor at the A...
Email this Contact
Program Director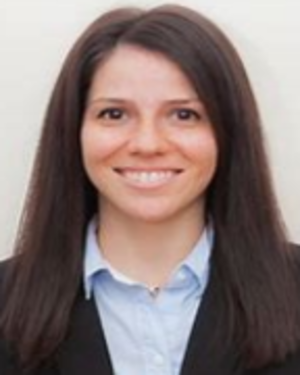 Nita Avrith
Assistant Fellowship Director
Dr Nita Avrith is assistant fellowship director and an attending physician in the Department of Emergency Medicine at Mount Sinai Morningside and W...
Email this Contact
Application
Candidates must have completed an ACGME -accredited Emergency Medicine Residency Program and be board certified/board eligible in Emergency Medicine. Applicants must be licensed to practice medicine in the state of New York before the start date of the fellowship. Preference will be given to applicants with a demonstrated dedication to the promotion of health equity domestically or internationally.
Please send 3 letters of recommendation ( one from program director), CV and personal statement addressing why you are interested in our program to jaime.eliades@mountsinai.org and nita.avrith@mountsinai.org.
Important Dates
: Oct 03, 2022
Applications deadline is October 3, 2022
:
Interviews are conducted on a rolling basis starting the middle of October.