The University of Chicago Medical Education Fellowship
Accepting applications for July 1, 2021 start!
Why Medical Education as an International EM fellowship?
Low- and middle-income countries bear a disproportionate burden of acute injury and illness, a significant percentage of which may be intervened upon with accessible, timely, skilled emergency care.  In response to this demonstrated need for emergency care and Emergency Medicine programs, International Emergency Medicine/Global Health professionals have moved from direct provision of care to building capacity by partnering to help develop emergency care resources in these countries.  Among other contributions, EC/EM development requires appropriate, experienced and skilled teaching and training for local medical professionals. 

EM education and training is instrumental to advancing Emergency Care development, and sound development work mandates appropriate med-ed training. 


The University of Chicago International Emergency Medicine Medical Education (IEM Med-Ed) fellowship aims to develop future global emergency care leaders by providing formal training in medical education curriculum design and execution, as well as experiential training through international medical educational leadership and program administration.

This two-year fellowship is comprised of clinical work in urban Chicago, subsaharan Africa and rural Haiti, a Master of Health Professions Education, and multiple opportunities to develop leadership skills and networking within the field of International Emergency Medicine. Field experiences include educational collaborations with Partners in Health and the African Federation for Emergency Medicine.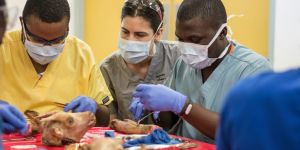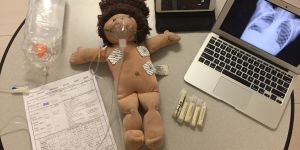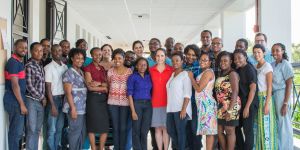 Fellowship training
CLINICAL TRAINING
Clinical care at the University of Chicago Emergency Department, a level 1 trauma center located on the southside of Chicago; 7-8 months per year 
Clinical care at the University Hospital of Mirebalais Emergency Department, Haiti (HUM) or similar develop EC/EM training program; 4-5 month per year 
Gain clinical experience in tropical medicine, the spectrum of medical and surgical disease (including trauma) in low-income country, and the diagnosis and management of common conditions in limited resource environment. 
Gain experience teaching effectively as an attending physician placed in a new medical culture, social culture, language, and country. 

MASTER OF HEALTH PROFESSION'S EDUCATION 
Pursue a Master of Health Profession's Education, such as the University of Illinois-Chicago Masters in Health Professions Education Program (MHPE). The fellow may choose from multiple distance learning programs available at this website: http://www.faimer.org/resources/mastersmeded.html 
Salary support for Master's degree is available 

TRAINING - GLOBAL EM
Gain proficiency with varying certificate programs and residency designs in LMIC EC/EM development, including Partners in Health EM residency in Haiti, WHO BEC course and the AFEM curriculum. 
Engage in education policy and resource development with Partners in Health and the African Federation of Emergency Medicine (AFEM).
Option for fellow in second year to work at a developing EM site through African Federation for Emergency Medicine, which may manifest as performing an EC/EM needs assessment, development of EC/EM training course and/or provision of care and clinical teaching. 
Generous benefits package includes travel budget and CME for conference fees during fellowship

RESEARCH IN EM EDUCATION DEVELOPMENT
Engage in multiple ongoing international emergency care education development projects 
Understand and gain experience in project budgeting, administrative support, grant application, and IRB submission of international medical education development work 
Submit an international emergency medicine medical education project proposal for grant funding. 
Produce a scholarly work that will be presented at a national and international meeting, such as AfCEM, EMSSA, SAEM, ACEP, CORD, etc and then turned into a peer-reviewed manuscript.

PROFESSIONAL AND FACULTY DEVELOPMENT 
Required to attend African Federation for Emergency Medicine conference (AfCEM) (Years 1/2). 
Attend Council of Residency Directors meeting (CORD) (Year 1 and Year 2) 
Attend faculty meetings and retreat at University of Chicago 
Semi-annual meetings and review with Section Chief at University of Chicago 
Semi-annual meetings and review with lead faculty at project sites
Ongoing meetings and mentorship with fellowship director
Alumni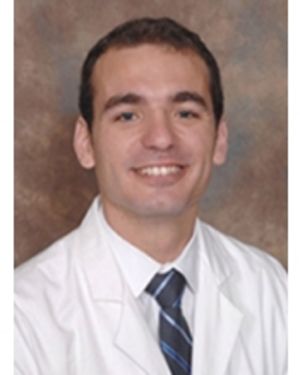 Application
Application criteria
The ideal candidate is a graduate from a 3- or 4-year ACGME-accredited residency in emergency medicine, who has demonstrated potential in international emergency care development and/or medical education. Applicants with previous experience internationally or in education development will be given special consideration, but neither is a requirement. All applicants must be American Board of Emergency Medicine (ABEM) board certified or board eligible by the July 1, 2020 start date.
Application process
Selected applicants will be invited for a telephone or Skype interview with Dr. Checkett, followed by a on-site interview at the University of Chicago. The University of Chicago participates in the IEM fellowship match.
Application conditions
Offers are contingent on the applicant's successful completion of residency and of the accreditation process at the University of Chicago.
Contacts
Program Director
Email this Contact
Important Dates
Application deadline | 2020-12-31
Applications will be accepted and reviewed on a rolling basis
Interviews begin | 2020-10-01
Interviews are on a rolling basis
Offer date | 2020-11-11
The University of Chicago abides by the no-offer date as agreed upon by all members of the fellowship consortium. As such, no offers will be made prior to this date.
Projects
| Project Name & Description | Details | |
| --- | --- | --- |