Boston Medical Center Global and Local Health Equity Fellowship
The Boston Medical Center Global and Local Health Equity (GLHE) Fellowship prepares emergency physicians to become academic leaders in the field of health equity. The Emergency Department (ED) is the gateway and access point to health care for many patients, both domestically and globally. Marginalized populations, including those with language barriers, low income, or other barriers to care, often use the ED as their sole source of health care. 
Boston Medical Center (BMC) Department of Emergency Medicine provides an environment for interested fellows to develop into the next generation of emergency medicine physicians who are focused on health equity in emergency medicine, both locally and globally. Through a uniquely flexible and individualized fellowship program, graduates will become subject matter experts with the ability to improve the delivery and equitable access to emergency medicine worldwide.

The BMC Global and Local Health Equity (GLHE) Fellowship aims to prepare leaders in academic emergency medicine, by providing them with mentorship and training in research, advocacy, and education. Fellows who successfully complete the curriculum will have the skills to successfully continue a career in global emergency medicine and health equity. 
We are now recruiting for fellows to start in July 2022.
Structure
The BMC GLHE Fellowship starts July 1st and is 2 years in length (1 if an MPH has already been obtained). The fellowship is comprised of 3 components: Scholarship, Advanced Degree, Clinical Work.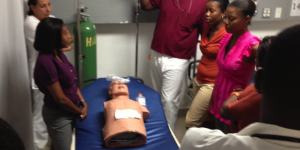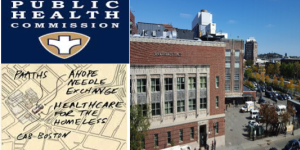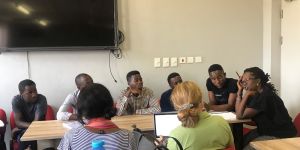 Fellowship Structure
The BMC GLHE Fellowship is comprised of 3 components:
1. Scholarship in Global and/or Local Health Equity:
Prior to starting, Fellows will meet with the Fellowship Director and come up with an individualized mentorship plan. Fellows will be expected to conduct research or curriculum design/implementation in a field within the realm of global emergency medicine and health equity either domestically or globally. Fellows are required to complete at least one project of publishable quality during the fellowship. Fellows may design a project of their own and receive mentorship from our faculty, or they may join on an ongoing faculty project that interests them, and see the project to fruition. This includes determining the methodology and appropriate outcome measurement, writing the IRB application, initiating the data collection, analyzing the data, and writing the results for publication.
a. BMC has a wealth of resources in the field of health equity:
   a.
Violence Intervention and Advocacy Program (VIAP)
   b.
Project Assert
   c.
Faster Paths to Treatment
   d.
Grayken Center for Addiction Medicine
   e.
BMC Injury Prevention Center
   f.
Boston Center for Refugee Health and Human Rights
   g.
BMC Interpreter Service Department
b. Potential topics for research, education, and advocacy include (but are not limited to):
   a. Injury prevention
   b. Differences in race or gender
   c. Substance use disorder
   d. Addiction medicine
   e. ED high utilizers
   f. Social determinants of health (
SDH
)
   g. Adverse childhood experiences (
ACEs
) 
   h. Language barriers and interpretation 
   i. Refugee and immigrant health 
   j. Emergency care in resource-limited settings 
   k. Global EM system development 
   l. Global EM training program development 
   m. Global EMS development and education 
   n. Disaster and Humanitarian Response 
   o. POCUS in RLS 
c. Potential global sites for research, development, education, and advocacy include (but are not limited to): Zambia, Haiti, Uganda, South Africa, India, Vietnam, Pakistan. 
d. Additional academic responsibilities: 
i. Develop 1 grand rounds lecture on their topic of focus. 
ii. Complete 1 piece of publication-quality academic writing. 
iii. Participate in regular section meetings and journal clubs. 
iv. Contribute to the mentorship team for medical students and residents interested in global EM and health equity. 
2. Advanced degree: 
A Master of Public Health, Master of Science in Population Health Research, (or another approved advanced degree) will be completed at the
Boston University School of Public Health
.
3. Clinical work:
Fellows will work 0.5 FTE clinical hrs/year (approximately 8 shifts/month on average) at Boston Medical Center, an urban, academic, Level 1 trauma center in the heart of Boston, with over 130,000 annual visits. BMC prides itself on being the safety-net hospital for the Boston metropolitan area and having a long history of commitment to our community. Established in 1864 as Boston City Hospital, we were the first municipal hospital in the United States. Our mission of providing compassionate, state-of-the-art care to a diverse and under-served patient population continues to this day. BMC is a national leader in programs advocating for
violence prevention
,
substance use disorder treatment
,
HIV testing and prevention
, services for our
homeless community members
,
refugee health and human rights
, and
interpreter services
. Our patient population is extremely diverse, with over 355,000 annual interpreter requests and to accommodate this we have 60 professional in-person interpreters on staff. BMC is also a tertiary care referral center for patients from all over the region and country, offering renowned specialists for a variety of illnesses including pulmonary hypertension, trauma, cardiac disease, stroke, renal disease, traumatic encephalopathy, amyloidosis, and scleroderma. Fellows will have the opportunity to teach BMC Emergency Medicine residents and Boston University School of Medicine students both at the bedside as well as in didactic conference.
Faculty Mentors
(links to bios below)
Gabrielle A. Jacquet, MD, MPH
(Fellowship Director)
Thea James, MD
Elissa Perkins, MD, MPH
Ed Bernstein, MD
Emily Cleveland Manchanda, MD, MPH
Jonathan Olshaker, MD
Judy Linden, MD
Holly Hackman, MD, MPH
Jonathan Howland, PhD, MPA, MPH
Projects
| Project Name & Description | Details | |
| --- | --- | --- |
Contacts
Program Director
Boston Center
Associate Professor of Emergency Medicine, Director of Global Health
Dr. Gabrielle Jacquet is an Associate Professor of Emergency Medicine at the Boston University School of Medicine and an Attending Physician in the...
Email this Contact
Application
Applicants must have completed an ACGME accredited EM residency program and be board-certified or board-eligible in EM.
Application Process
Applicants with a global interest/focus must apply through IEMFellowships.com. As part of your application, please include the following items: 1) An updated copy of your CV 2) A letter of intent 3) 2 letters of recommendation (to be emailed directly from the letter writer to gjacquet@bu.edu AND kathleen.shea@bmc.org) 4) Copies of your undergraduate and medical school transcripts
Upon accepting an offer for our fellowship, applicants must apply to their preferred advanced degree program at BUSPH through SOPHAS.
Important Dates
Applications may only be submitted between
Jun 01, 2021 at 09:00AM and Oct 01, 2021 at 05:00PM
Interview Date : Oct 22, 2021
Friday before ACEP (in Boston)