The Penn Global Emergency Medicine (PGEM) Fellowship is a two-year fellowship that will prepare fellows to be leaders in the field of Global Emergency Medicine. The fellowship provides time and support for the development of academic, administrative, and clinical skills primarily in emergency care systems development, but also seeks to provide comprehensive training in the field.

Contact Us: pennglobalem@gmail.com
Twitter: @PennGlobalEM
Projects
| Project Name & Description | Details | |
| --- | --- | --- |
Alumni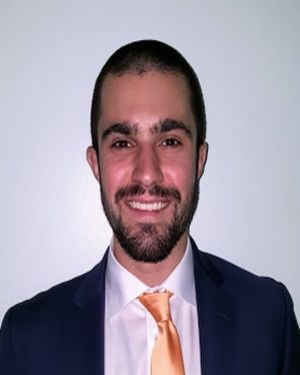 Joseph Leanza
Fellow (2021-2023)
Contacts
Program Director
Megan Rybarczyk
PGEM Program Director; GEMFC Secretary
Megan Rybarczyk, MD, MPH, FACEP received her medical degree from the Johns Hopkins University School of Medicine and completed her residency traini...
Email this Contact
Application
Application materials include: 1. Application form (please email pennglobalem@gmail.com for the form) 2. CV 3. Personal Statement (no more than 2-pages, single-spaced, 12-point font) 4. Official USMLE transcript sent directly to pennglobalem@gmail.com 5. Three letters of recommendation (at least one from your residency director and one from an individual familiar with your work in GEM) sent directly to pennglobalem@gmail.com All five items must be received by the application deadline.
Application Criteria
Prospective fellows must be American Board of Emergency Medicine (ABEM) board-eligible or board-certified by the July 1 start date. Trainees must also be US citizens or hold visas (i.e. J-1 or H1B and ECFMG Certification) accepted by the UPHS Office of Graduate Medical Education.
Application Process
Please submit all application materials to pennglobalem@gmail.com. (USMLE transcripts can be sent electronically at this time per the FSMB website: https://www.fsmb.org/transcripts/).
Important Dates
Application Deadline : Sep 20, 2021
Only completed applications received before the deadline (11:59PM EST) will be reviewed.
Interview Date : Oct 18, 2021
Interviews may be virtual depending on travel restrictions on the date of the interview.
NRMP Fellowship Match Date : Nov 10, 2021
We adhere to the Global Emergency Medicine Fellowships Consortium (GEMFC) No-Offer Date which means that no offers will be made prior to the NRMP Fellowship Match Date. After that date, offers can be made based on continued availability. Official NRMP Fellowship Match Deadlines (i.e. Opening Date, Rank Order List Deadline, Match Day) can be found at the NRMP website: https://www.nrmp.org/intro-fellowship-matches/.