Carolinas Medical Center - Global Emergency Medicine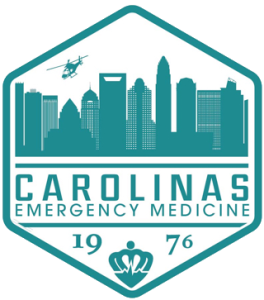 We will not be accepting a new fellow in the 2021 match (to start in 2022), as all fellowship spots for the 2022 - 2023 academic year are full. We will once again be recruiting a fellow for the 2022 match to start in the summer of 2023.

The Department of Emergency Medicine at Carolinas Medical Center has a strong commitment to expanding emergency care for the sick and wounded globally. Our global emergency medicine (GEM) program operates under the mission of capacity and resilience building and international crisis response. As part of these efforts, we launched a Global EM fellowship in July 2018, and graduated our first fellow in June 2019.

Since 2009, our department has enjoyed a productive clinical and research capacity-building relationship with the Muhimbili National Hospital (MNH) and the Muhimbili University of Health and Allied Sciences (MUHAS). The tangible products of this collaboration include the development of the MNH ED and the emergency medicine residency program at MUHAS. Both the ED and the residency program are the first of their kind in Tanzania and both are now staffed and run by locally-trained emergency physicians and nurses. To date, the research products of our inter-institutional collaboration have included 16 scientific abstract presentations (14 by a Tanzanian investigator) and 8 full-length peer-reviewed publications (5 with a Tanzanian first author and all with a Tanzanian second author).  Our approach to this partnership has focused on sustainability and so all our research and educational activities are aimed at building local capacity. The emergency care in Tanzania is led by the Emergency Medical Association of Tanzania (EMAT). 

The Department of Emergency Medicine also has a partnership with the disaster response, non-profit organization, Team Rubicon, with medical direction being provided by the Department of Emergency Medicine at CMC. 70% of Team Rubicon's 75,000 volunteers are military veterans, allowing the organization to respond quickly and efficiently to disaster areas in the United States and internationally. Pairing the skills of military veterans with first responders and emergency medical personnel Team Rubicon can respond to international disaster responses. 

The GEM fellowship is a 12 – 24-month fellowship. Fellows in the 24-month track have the option to pursue either a Master's in Public Health or a Diploma in Tropical Medicine and Hygiene (DTMH) from the Alexander von Humboldt Tropical Medicine institute in Lima, Peru.
Clinical Sites
Home Institution: Carolinas Medical Center Main (CMC) in Charlotte, North Carolina. CMC is an 874-bed, community-based, tertiary care teaching hospital that serves as the only regional level-I trauma center, the State Poison Control Center, and is a tertiary referral center for Mecklenburg County and 16 surrounding counties in North and South Carolina. It is the flagship facility for the network that includes acute care facilities, subacute facilities, and clinics in North and South Carolina. The campus includes an adjacent 234-bed children's hospital, Levine Children's hospital, which is a Pediatric Level 1 trauma center.  Residency programs exist in all specialties including Emergency Medicine, which is a PGY 1-3 program that includes 42 residents.  Fellowship positions are offered in EMS, Toxicology, Ultrasound, Pediatric Emergency Medicine, and Disaster and Operational medicine. There are 41 academic faculty members in the Department of Emergency Medicine as well as 2 adjunct assistant professors in the Department of Emergency Medicine from Muhimbili National Hospital in Dar es Salaam, Tanzania. The Emergency Department at Carolinas Medical Center manages over 115,000 patients each year, or about 300 to 320 patients per day. The department features an unusually diverse mix of patient care opportunities including 30 percent medical, 27 percent surgical/traumatic, 25 percent pediatric, 15 percent obstetrical-gynecological, and 3 percent psychiatric and toxicological. Further, the socioeconomic diversity of our patient population sets us apart from other institutions. CMC ED physicians work in one of three adult treatment areas to which patients are triaged by acuity of illness, as well as a 21-bed Children's ED.   The Children's ED is first in the region that offers 24-hour emergency care for children in a family-centered environment. Three to six board-certified emergency medicine faculty members are present in the open areas 24-hours a day.

CMC Global EM fellows will be classified as junior EM faculty and will work clinical shifts in the CMC ED as the attending physician. In this capacity, their responsibilities will include delivery of clinical patient care as well as the supervision and education of CMC residents and advanced care providers.

International Partner Sites:
Emergency Medicine Department, Muhimbili National Hospital (MNH), Dar es Salaam, Tanzania. MNH opened the first public, full service ED in Tanzania in 2009, and now sees a daily volume of 150-200 patients (20% pediatrics). Specialty clinics attend 1000 patients a day, and the hospital has a bed capacity of 1500 patients. All specialties are available at the MNH Campus including medical, surgical, cardiovascular, trauma, pediatrics, and psychiatry. Fellows wishing to treat patients will become licensed physicians in Tanzania. Medical licensure will be provided by the Medical Council of Tanzania for fellows wishing to treat patients. The Emergency Medicine Department at MNH has a total of 10 faculty (specialist in Emergency Medicine) who are available to provide mentorship.

Hospital Regional de Escuintla, Escuintla, Guatemala. In a unique collaboration with the Department of Pediatrics at CMC, Emergency Medicine Faculty have developed an ultrasound training program for Escuintla's Pediatrics residents. In addition to ongoing ultrasound educational projects including "Train the trainer" courses for local pediatric attending physicians, CMC EM faculty are researching novel uses of ultrasound in low resource settings. Future goals include expanding ultrasound training to general surgery residents in Escuintla.

San Juan de Dios Hospital, Guatemala City, Guatamala. CMC EM Attending Recently secured a grant for a refurbished ultrasound machine to be donated to the new Emergency Medicine Residency Program in San Juan de Dios hospital in Guatemala City. Our department is excited to embark on a new partnership with this residency program to help expand the use of point-of-care ultrasound in their department.

 Team Rubicon, USA
David Callaway, MD, serves as the Chief Medical Officer and Medical Director for Team Rubicon (TR). In June 2018, Team Rubicon became the first US-based NGO to become certified as an Emergency Medical Team, Type I Mobile by the World Health Organization (WHO). Previous CMC fellows have been deployed to the following sudden-onset and complex humanitarian emergencies:
·       Operation Dorian Greyshirt, Abaco Islands, The Bahamas, September4th, 2019 – November 21st, 2019: Mobile medical aid operation in The Abaco Islands to support residents impacted by Hurricaine Dorian (WHO EMT Type 1 Mobile). Volunteers provided mobile medical services including triage, clinical care, and basic laboratory and pharmacy capability in hard to reach and remote areas, while hlping to monitor for and prevent disease outbreaks.


·       Operation Macuti Light, Dondo District, Mozambique, March 23, 2019-April 9th, 2019: TR deployed a team of 16 volunteers to provide mobile medical services to communities affected by Cyclone Idai.


·       Operation Latte Stone, Northern Mariana Islands, April 25, 2015 – May 22, 2015: TR launched a medical aid operation in response to Super Typhoon Yutu, where volunteers provided medical services and helped train local residents in disaster response skills to build more resilient communities.


·       Operation Hermes, Northern Greece, May 22, 2016 – January 31, 2017: TR's longest medical operation was to provide primary medical care at a clinic in Northern Greece to help alleviate suffering and prevent further injury to Syrian and Iraqi refugees. Drs. Callaway served as a medical director throughout the operation and developed patient care protocols and procedures for the extended medical operation.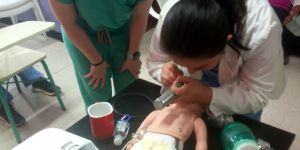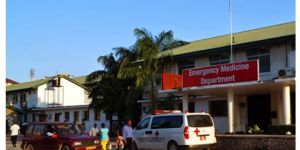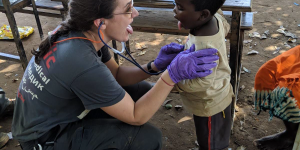 Fellowship Curriculum Outline
Clinical Care Average 12 hours/week clinical responsibility over the academic year for 49 weeks with 2 weeks of vacation and 1 week of CME. The clinical responsibility will be blocked to allow for longer international experiences. 

Education Theme Blocks (Sample for 2-year Track with MPH)
1. Travel and Field Medicine 1
2. Disaster Management
3. Humanitarian Relief 
4. Program Administration and Research 1
5. Academic Skills/Become a Master Educator
6. Travel and Field Medicine 2
7. EM Systems and Development
8. Program Administration and Research 2
9. Public Health (Longitudinal)
10. Ethics in Global Health (Longitudinal)

Fellow Didactics - will be on Tuesdays when the fellow is in Charlotte. 

Journal Clubs - will be every 3 months and organized by the fellow. 

Courses 
1. Choice of: 
a. Humanitarian Emergencies in Large Populations (HELP), Honolulu Hawaii, Summer 2021 - OR - 
b.  Humanitarian Response Intensive Course, Boston Massachusetts, Spring 2022

2. Global Health Intensive Course at CMC (Summer 2023)

3. Additional CME funding available for additional conference activities of the fellow's choosing, including SAEM, SAEM's grant writing workshop, ACEP, Consortium of Universities for Global Health, and Basic Emergency Care training courses.

Electives/International Experience 
1. Muhimbili National Hospital Emergency Department, Dar es Salaam, Tanzania - 3 months/year
2. Escuintla Hospital, Escuintla, Guatemala, 2 weeks/year of optional projects in ultrasound education 
3. Team Rubicon USA, International medical disaster response, approximately - weeks/year disaster response rotations when organization is responding to international disaster
Projects
| Project Name & Description | Details | |
| --- | --- | --- |
Contacts
Program Director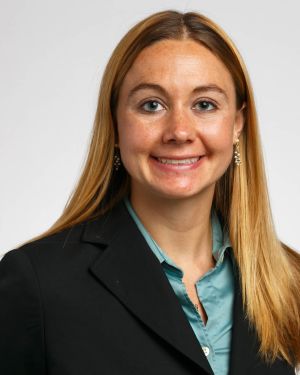 Adeline Dozois
Director of Global Emergency Medicine at Carolinas Medical Center. Dr. Dozois has experience working in diverse settings across Africa, South Ameri...
Email this Contact
Application
We will not be accepting a new fellow in the 2021 match (to start in 2022), as all fellowship spots for the 2022 - 2023 academic year are full. We will once again be recruiting a fellow for the 2022 match to start in the summer of 2023.
Application Process
To apply, upload the following documents to the GEMF Website 1. CV 2. Personal statement: including interest in our program, experience, and goals 3. 2 letters of reference
In your application email, please indicate whether you would like to be considered for the 12-month track, the 24-month track, or both. If both, please indicate which track is preferred.
Important Dates
Application Deadline : Oct 01, 2022
This application deadline refers to the 2022 Match
: Oct 28, 2022
(This date is tentative)