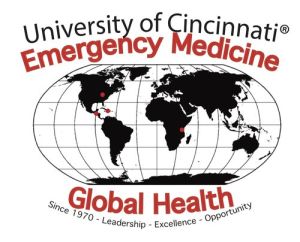 The Department of Emergency Medicine and its Division of Global Health established a two-year Global Health Fellowship in 2017 and is welcoming its first fellow in the fall of 2017. The Global Health Fellowship provides fellows with clinical and educational opportunities in both Global Health and International Emergency Medicine. Fellows must also fulfill clinical Emergency Medicine responsibilities through UC Health. The core of Global Health education lies in off-site service and clinical experiences. Fellows will spend between four and six months on various Global Health and International Emergency Medicine clinical experiences. How and where fellows spend their overseas clinical experience is tailored to meet each fellow's individual goals. Tanzania: The Tanzania field experience is set in the rural Shirati Region, Rorya District, Tanzania. Village Life works in the three villages of Roche, Nyambogo, and Burere, where we have been partnering with each community since 2004. Fellows will have a variety of experiences, including outpatient clinic work, mobile field clinic work, public health projects, and work with water and education projects. Guatemala: The Guatemala field experience is set in the Western highlands of Guatemala, in association with the Maya Health Alliance, a non-governmental organization committed to facilitating excellence and linguistic competence in medical care delivery in indigenous Guatemala. During the field experience, fellows work with faculty and Maya Health Alliance staff in providing primary health care and training sessions for community health workers. Uganda: The Uganda field experience is set in Karoli Lwanga Hospital located within the Rukungiri District in the southwest of Uganda, in association with Global Emergency Care. During the field experience, fellows work in a dedicated Emergency Department and gain experience for resource-limited International Emergency Medicine. Fellows also have the opportunity to educate advance practice providers during their training to become independent care providers.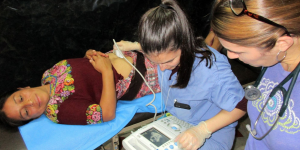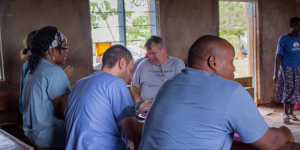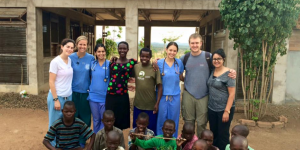 EDUCATIONAL CURRICULUM
The Global Health Fellowship's educational curriculum has three components that provides fellows with an educational foundation in the facets of Global Health. Master of Public Health, Global Health Concentration: Two-year program through the University of Cincinnati. Health Emergencies in Large Populations (H.E.L.P.) Course: Two week on-site course, given by the International Red Cross, that is focused on the principals and practice of interventions for populations affected by disasters or complex crises. Certificate in Tropical Medicine (CTropMed): Independent, online education through the University of Minnesota. Two week, on-site course highlighting practice applications of Tropical Medicine
Projects
| Project Name & Description | Details | |
| --- | --- | --- |
Contacts
Program Director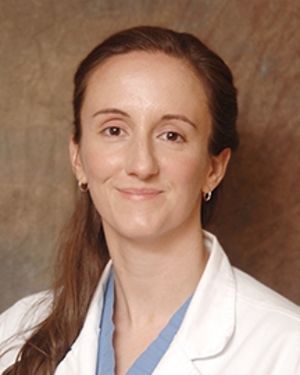 Whitney Bryant
Assistant Professor of Emergency Medicine
Dr. Bryant is a faculty member at the University of Cincinnati. She runs the third year medical student Emergency Medicine clerkship, and the Inter...
Email this Contact