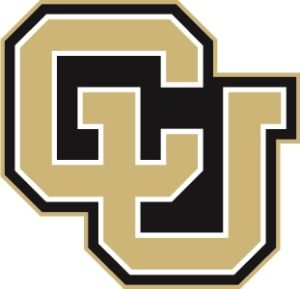 The University of Colorado Fellowship in Global Emergency Medicine seeks to prepare emergency physicians to effectively participate in global health by providing training in the foundations of emergency medicine education, emergency systems development, humanitarian assistance, disaster management, community and public health, travel and field medicine, and program management.


Training and Mentorship 
The fellowship is a 12 month (without obtaining an MPH) or 24 month (with obtaining an MPH) graduate medical education program designed to train fellows in global emergency medicine concepts, provide the field experience in application of these concepts, and to provide research skills necessary to become an academic clinician with a specialty in global emergency medicine. 


In addition to the MPH, the fellow will receive a formalized curriculum and receive mentorship from the core faculty of the department's Global Emergency Care Initiative.  Please visit our website here:
http://coloradoglobalem.org
  for more information. 
International
1. EM systems development in low income countries:  Fellows will have the opportunity to participate in building EM systems capacity for low-resource settings in collaboration with the World Health Organization Acute Care Division as well as the African Federation of Emergency Medicine. Current projects include implementation of EM clinical pathways in Zambia as well as development and implementation of basic emergency courses in Zambia, Tanzania, and other sites in Sub-Saharan Africa. Fellows will have the opportunity as well to become facilitators for the WHO Basic Emergency Care course, to participate in both teaching of the course and training other "trainers" to administer the course in numerous global locations. 


2.  Fellows interested in global health policy and advocacy have an opportunity to work at WHO headquarters in Geneva, Switzerland as a consultant for the Emergency, Trauma, and Acute Care Programme.
 
3. South Africa: Fellows will have the opportunity to join a clinical and research program that has been in place for more than ten years.  First hand exposure to the maturing of Emergency Medicine as a specialty in a resource limited setting will be gained through clinical work in emergency medicine run units at various levels throughout the health system.  Opportunities for developing new research projects or joining one of several already in progress are plentiful.  Current research projects include study of penetrating trauma to the chest in tuberculosis patients, ultrasonography for penetrating trauma in resource limited settings, pre-hospital airway management, and ultrasound curricular development in resource limited settings.  


4. Ghana: Fellows will have an opportunity to participate in an emergency medicine and EMS capacity building in Ghana under the direction and discretion of assistant professor Dr. Nee-Kofi Mould-Millman. 


5. Guatemala: Fellows can work in collaboration with the Colorado School of Public Health in the Trifino region of western Guatemala. Current projects include administration and evaluation of the Community First Aid Responder (CFAR) and the BEC courses, as well as ongoing needs assessment and pilot programs focused on EM systems capacity building in the region. 


6.  Fellows will develop a project of their own over the 1 or 2 year period of the fellowship, including project concept, development, administration, evaluation, and funding, if applicable. The individual project can be at an established program site or a new location of their choosing. Fellows may choose from a wide range of activities and are encouraged to draw from one or more of the emergency medicine-related disciplines available at Denver Health/UCD, such as clinical or public health research. disaster preparedness and response, education and capacity building, emergency medical systems, ultrasound, high altitude/wilderness, and administration and EM development. The fellow will receive ongoing mentorship, feedback, and assistance from the fellowship director(s) as well as other faculty whose expertise is relevant. 
Clinical 
Fellows will have a faculty appointment at the University of Colorado School of Medicine as a Clinical Instructor in the Department of Emergency Medicine. Clinical responsibilities will occur throughout the fellowship but can be grouped within reason and at the ultimate discretion of the staff scheduler to allow travel for fellowship-related activities. 


Fellows will act as both teaching and non-teaching attendings and, while working as the latter, are expected to provide bedside teaching to EM residents as well as those from other specialties and rotating medical students. 


Moonlighting is permitted within the University of Colorado system.


We are accepting 1 position for the upcoming 2020-2021 Academic Year.
Eligibility and Criteria
Consideration will be given to applicants seeking a one-year position if said applicant already holds a relevant advanced degree or has significant field experience within global emergency medicine. Applicants must be board eligible/certified in Emergency Medicine. Preference is given to graduates of four-year residency programs and graduates of three-year programs who have had some clinical experience after residency.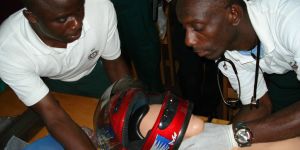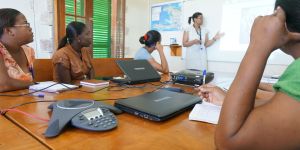 Fellowship Curriculum
1. Participation in the international projects listed above, tailored in concert with the fellowship director and identified mentors within the Global Emergency Medicine Initiative. 

2. Participation in Global Emergency Care Initiative meetings: Bi-monthly meetings to discuss project status and progress, upcoming conferences, research, and other operational issues. 

3. Completion of at least one research project of publishable quality at an international site, where global emergency medicine concepts can be applied and the effect can be measured and reported in an academic manner. 

4. Completion of the departmental Career Cornerstones program, a longitudinal faculty development workshop aimed at preparing new faculty for an academic career. 

5. Completion of experiential and didactic education, provided by the Global Emergency Care Initiative core faculty, in the following global emergency medicine core curricular elements: Emergency medicine systems development Humanitarian relief Disaster management Public health Travel and field medicine International research and program administration skills Immigrant and refugee health Professional Development 

6. Attendance at faculty meetings, M and M conference, and other requirements as expected of faculty with Clinical Instructor status.
Alumni
Mackenzie Shribbs
Current Fellow
Alexander Bedard
Current Fellow
Application
Please submit applications here: https://rebrand.ly/7iwew4r
How To Apply
You will need to attach 3 additional items: 1. CV 2. Personal Statement (consider including items such as your interest in the fellowship of your choice and why, a description of prospective projects, and where you see yourself in five years). 3. Professional Headshot Additionally, please submit two Letters of Recommendation (one must be from your current Residency Director). Letters of Recommendation will be submitted separately here: https://rebrand.ly/5p6.
Contacts
Faculty / Admin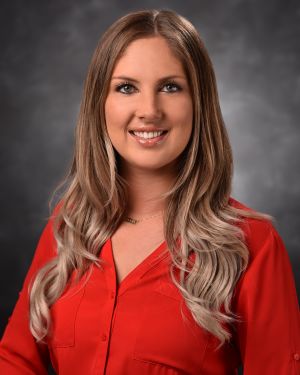 Email this Contact
Program Director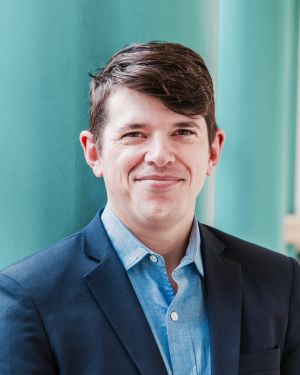 Email this Contact
Important Dates
Application Deadline | 2020-10-01
We accept rolling applications until October 1, 2020.
Interview Dates Offered | 2020-10-20
We will host two interview options: October 20 and 22, 2020.
Projects
| Project Name & Description | Details | |
| --- | --- | --- |