Weill Cornell - Aga Khan University Joint Global Emergency Medicine Research Fellowship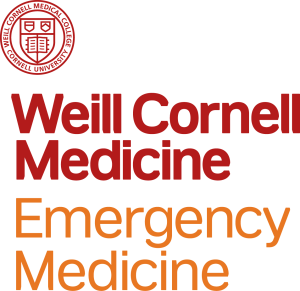 The mission of the Weill Cornell-Aga Khan University Global Emergency Medicine Research Fellowship is to train emergency physicians for academic careers in global emergency care research. Our vision is to develop future leaders in global emergency care focused on addressing health disparities, emergency care system strengthening, and delivering high-quality acute and emergency care for populations globally through innovation and research. 

This two-year fellowship program is designed to provide physicians the opportunity to obtain (1) comprehensive experience with global emergency care systems; (2) formal training in conducting patient-oriented research; (3) mentored training in global emergency medicine research and; (4) exposure to well-founded academic environments. The breadth of expertise both within the Department of Emergency Medicine and across both Weill Cornell Medical College and the Aga Khan University Center of Excellence for Emergencies and Trauma will allow fellows to gain focused research mentorship.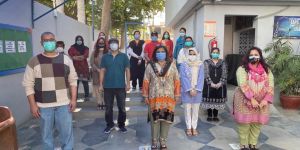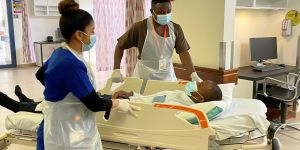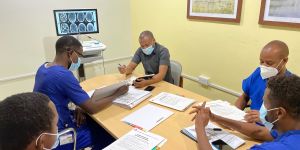 Curriculum Structure
The curriculum has four components:
(1) Global Emergency Care: During the fellowship, the fellow will spend a total of 9 months at one of the Aga Khan University's Emergency Department Site depending on their area of interest; international clinical sites are located in South Asia (Pakistan) and East Africa (Kenya, Tanzania). Through this fieldwork experience, fellows will gain direct exposure to the delivery of emergency care in resource-poor settings. Fellows will receive mentored training to develop skills for stakeholder engagement, demonstrating culturally competent healthcare, and establishing successful relationships with international colleagues, and have the opportunity to take language courses to improve their cross-cultural communication skills. We will hold biweekly didactic sessions and journal clubs with Weill Cornell and global EM faculty, guest
lecturers and joint sessions with other fellows in EM will allow the fellow to acquire knowledge of major global health conditions and gain an understanding of various health delivery systems.

(2) Formal Training in Patient-Oriented Research: Fellows will have the opportunity to complete a Masters of Science (MSc) degree in Clinical Epidemiology and Health Services Research from the Weill Cornell Graduate School of Medical Sciences. This curriculum spans two years and includes both formal didactic and mentored training in patient-oriented research. Specifically, fellows will gain an understanding of research methodology, study design, and develop skills in data management and analysis.

(3) Global EM Research: Each fellow will be required to undertake a primary research project during fellowship under the guidance of a project mentor. Each project will include design, proposal writing, submission of research protocols to an Institutional Review Board (IRB), data collection, data analysis, presentation of one or more individual research abstracts at a national or international conference, and/or publication of one or more manuscripts in a peer-reviewed journal. In year 2 of the fellowship, fellows will complete a K-level NIH grant based upon data from their scholarly project.

(4) Practice of Academic Emergency Medicine: For 6 months each year, the fellow will work as a member of the clinical faculty of the WCM Department of Emergency Medicine. The fellow will participate in all academic activities in the Department of Emergency Medicine, including grand rounds presentations, conferences, and resident teaching.
Projects
| Project Name & Description | Details | |
| --- | --- | --- |
Contacts
Program Director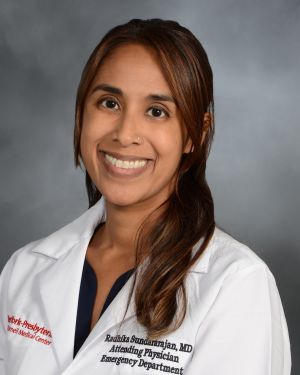 Email this Contact
Program Director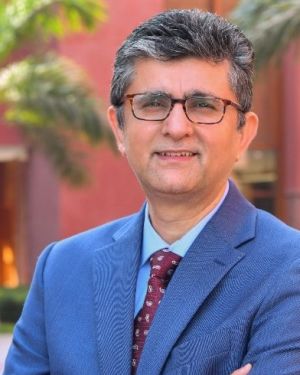 Junaid Razzak
Vice Chair, Research
Dr. Razzak is the Vice Chair Research in the Department of Emergency Medicine at Weill Cornell Medicine. Prior to his current role, Dr. Razzak serv...
Email this Contact
Application
Application Criteria
Fellows accepted into the program must be board-eligible in Emergency Medicine. Applicants must be accepted by the WCM Department of Emergency Medicine for a faculty appointment, and by the Weill Cornell Medicine Graduate Program for the MSc program.
Application Process
Please apply for this program directly through this website. You will be able to upload your CV, personal statement, and letters of recommendation once you start the application process.
Important Dates
Applications may only be submitted between
Aug 22, 2022 at 12:00PM and Sep 30, 2022 at 12:00PM
Application Deadline : Sep 30, 2022
Interview Date :
Interview dates will be scheduled on a rolling basis during the application period.